Click on image to enlarge
Often clients would like to know where their ads are being displayed. We provide you with data on every single impression and click to your ads, and where it came from.
To view your traffic sources data, its very easy. Click the "Traffic Optimization Tab" in your campaign, then click on the "Traffic Sources" link in the menu.
Example "Traffic Sources" view: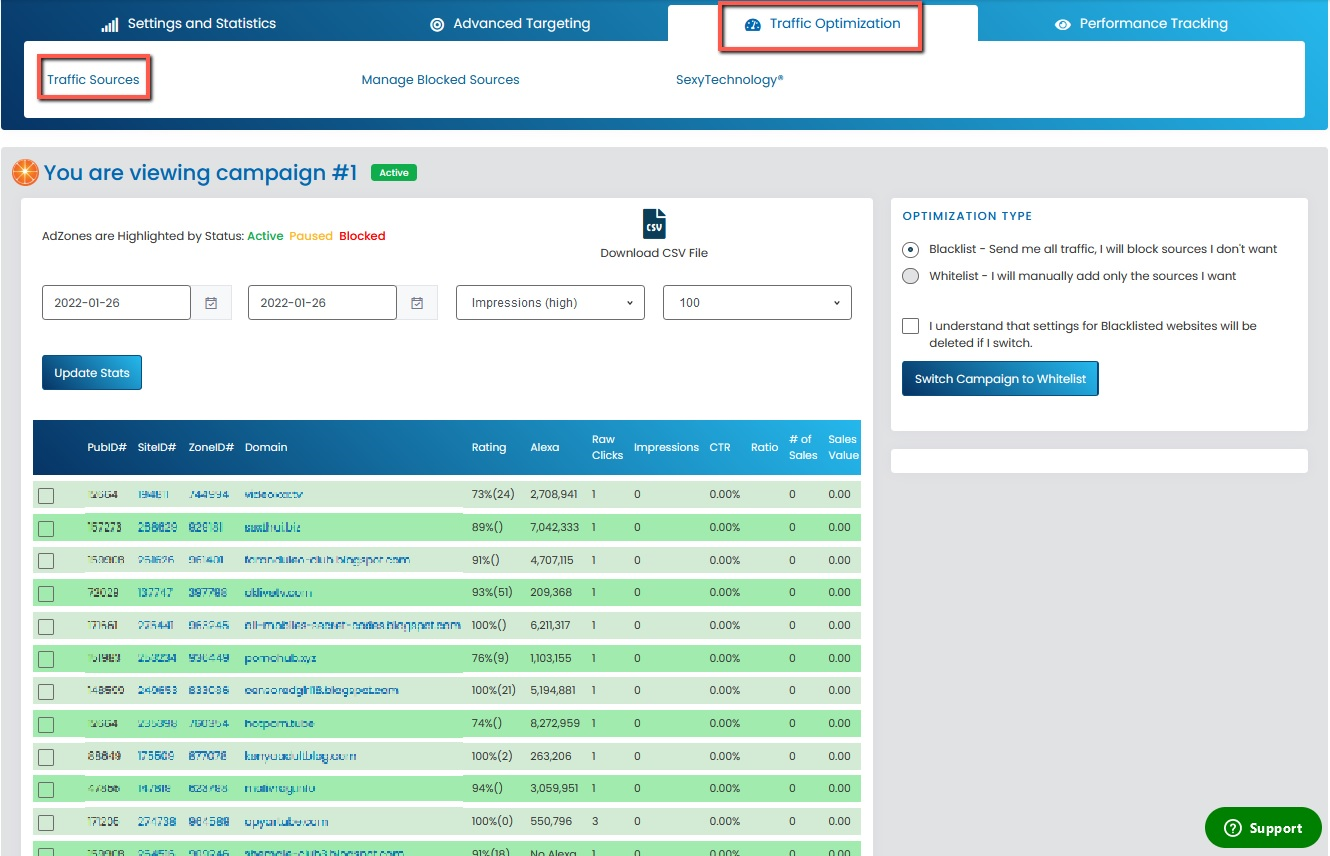 By default you will be provided with the traffic sources of the current day, however simply toggle the date ranges to obtain the data for the life of the campaign. You can order the data by any metric you like (Impressions, Clicks, CTR, S2S Sales, etc)
In the "Traffic Sources" section of your campaign, we'll provide you with the following data:
Publisher ID
Site ID
Zone ID
Domain Name registered to JuicyAds
Advertiser Rating (% of positive experiences from other advertisers)
Alexa Ranking
Number of Raw Clicks
Impressions
CTR% (Click Thru Ratio)
If you are using S2S integration, you'll also be provided with the additional data:
Ratio
Number of Sales
Sales Value
You also are able to block any sources you no longer wish to receive traffic from, or Whitelist specific sources you only wish to receive traffic from.
See our Blacklist Campaigns and Whitelist Campaigns articles for more information.