JuicyAds Recommends using this feature as rarely as possible.
Publishers may put themselves at increased risk of upsetting Advertisers by repeatedly increasing prices, and may lose business or attract negative feedback. We suggest using this feature only when space is sold out and demand is strong.
Market Pricing can be adjusted from the Sites and Adzones section of your account. The actual price the Advertiser will pay will be the current Market Price at the time of their Renewal.
Due to website changes or changes in demand, it is common for Publishers to review the Prices current advertisers are paying. With the new Price Bump feature, Publishers can now force Advertisers to renew at current Market prices the next time they renew their ad. Publishers no longer need to Reject/Refund an ad and hope that buyers re-buy.
To "Price Bump" your currently sold ad:
Click the "Publisher" section on your left side menu.

Navigate to "Ads Sold"

Identify the Target Ad: Scroll through the list of ads until you find the specific ad(s) for which you want to increase the price.

Click on the Price Bump option (See screenshot below)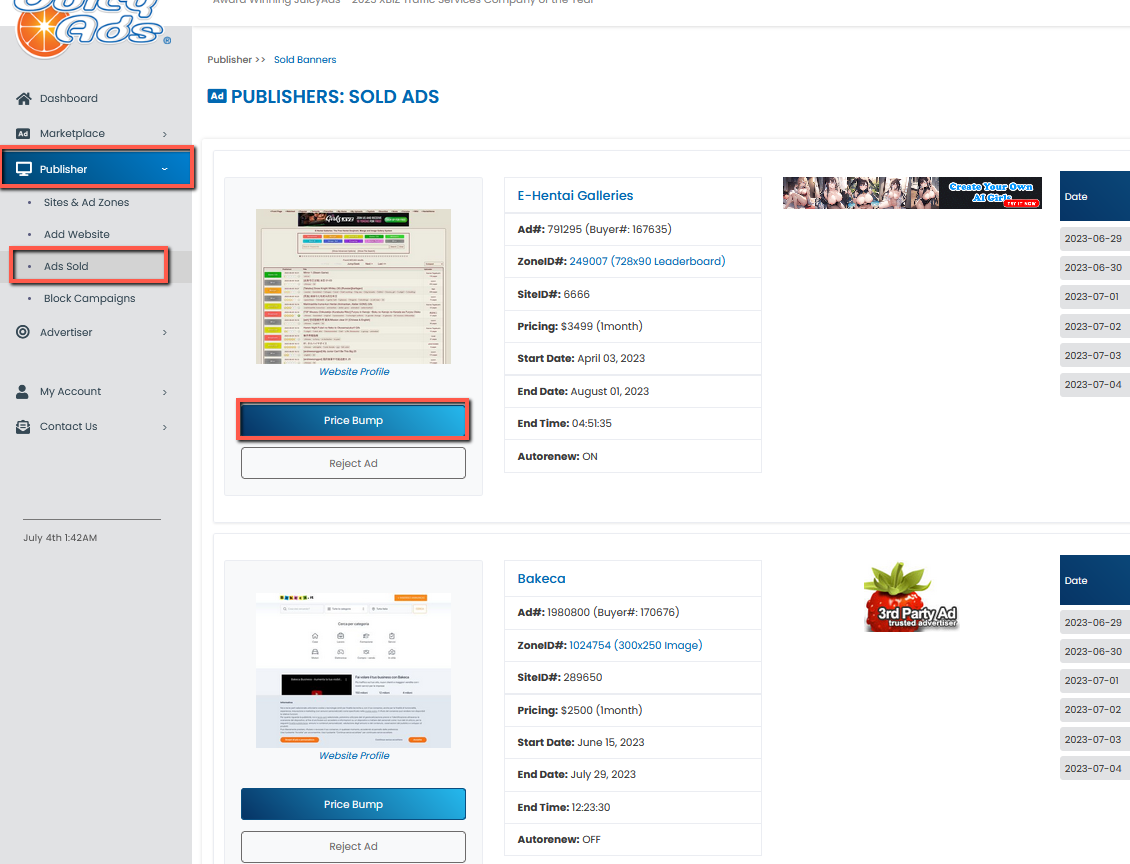 You will then be presented with your Price Bump options as seen below. Simply click on "Bump" to set the new Market Pricing rate. You can see in the example below, the price increased dramatically from $1419/30 days to $3259/30 days.