You can change or update your contact details at any time. The following information can be updated:
Name/Company

Address (Street, City, State/Province, Postal Code, Country, Nationality, Birthdate)

Payment Details (Paypal, Paxum, ACH, Tax ID, and Wire Details)

Contact Information (Email, ICQ, Skype)

Avatar Photo and Profile Information

Phone Number *If your number is VERIFIED, please contact Live Support
From your Main Dashboard, click on "My Account" then "Settings"
Click on the appropriate tab and make the necessary changes. Once the changes have been made, click "Save Changes"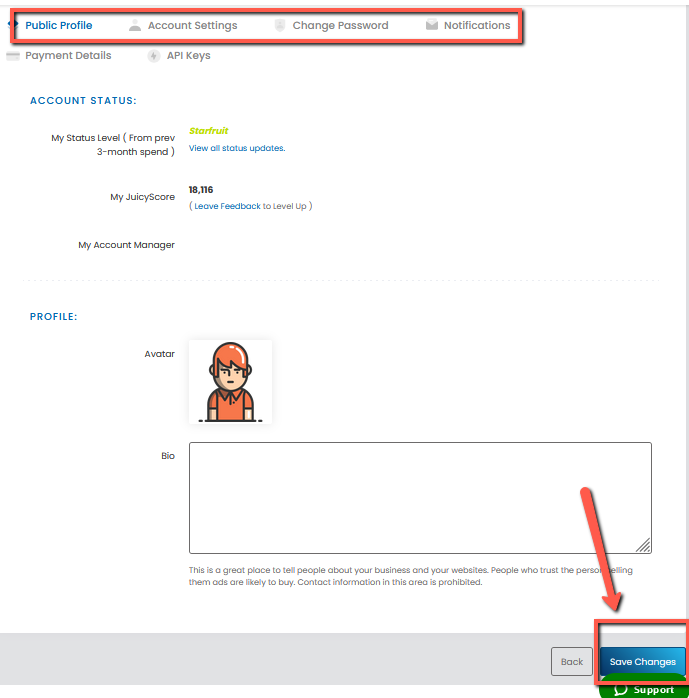 Once you have changed/updated any of your account information, you will need to then confirm the changes via email. Check your email for a confirmation link to verify and complete the changes made to your account.