Generating Your Invoice
You have the option to generate an invoice for every transaction conducted within your account. Whether you purchased an ad zone directly, deposited funds, or requested a payment, you can access and save invoices for your records. Here's how:
Dashboard Navigation: On the dashboard, locate and click on "My Account," followed by "Wallet."

Account Statement: Within the "Wallet" menu, select the "Account Statement" option.

Date Range Selection: Choose the desired date range for the transaction you want an invoice for. Then, click on the "Get Report" button.

Transaction List: A list of transactions made within the specified date range will be displayed. On the right-hand side of each transaction entry, you will find a "Receipt" button. Click on the "Receipt" button corresponding to the specific transaction for which you need an invoice.
By following these steps, you can effortlessly obtain invoices for individual transactions in your account. Feel free to save or print these invoices for your reference and record-keeping purposes.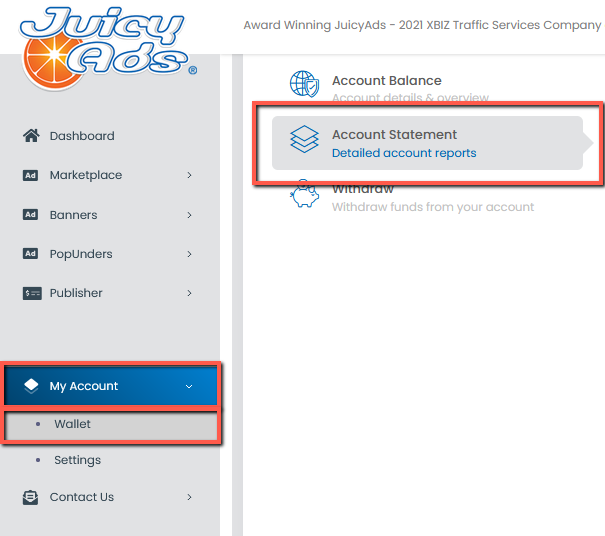 A comprehensive list of all transactions conducted within the selected date range will be presented, accompanied by a "Receipt" button located on the right-hand side. To obtain the invoice for a specific transaction, simply click on the "Receipt" button associated with that transaction. This will allow you to access and download the invoice for your records.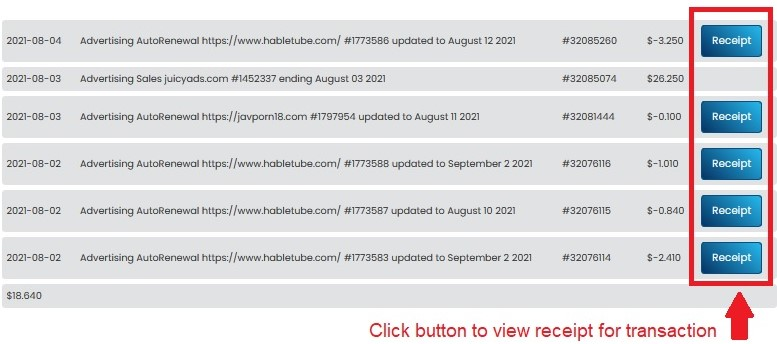 Adding Tax ID to Your JuicyAds Invoice
In accordance with the tax regulations pertinent to your jurisdiction, it may be necessary to incorporate your Tax Identification Number (Tax ID) into your invoicing practices. Should you find yourself mandated to include your Tax ID on your invoices, including past transactions, we kindly request that you promptly update your account's "Account Settings" section with the relevant tax identification details (e.g., GST, VAT, etc.). This ensures compliance with the prevailing tax regulations and facilitates seamless invoicing procedures.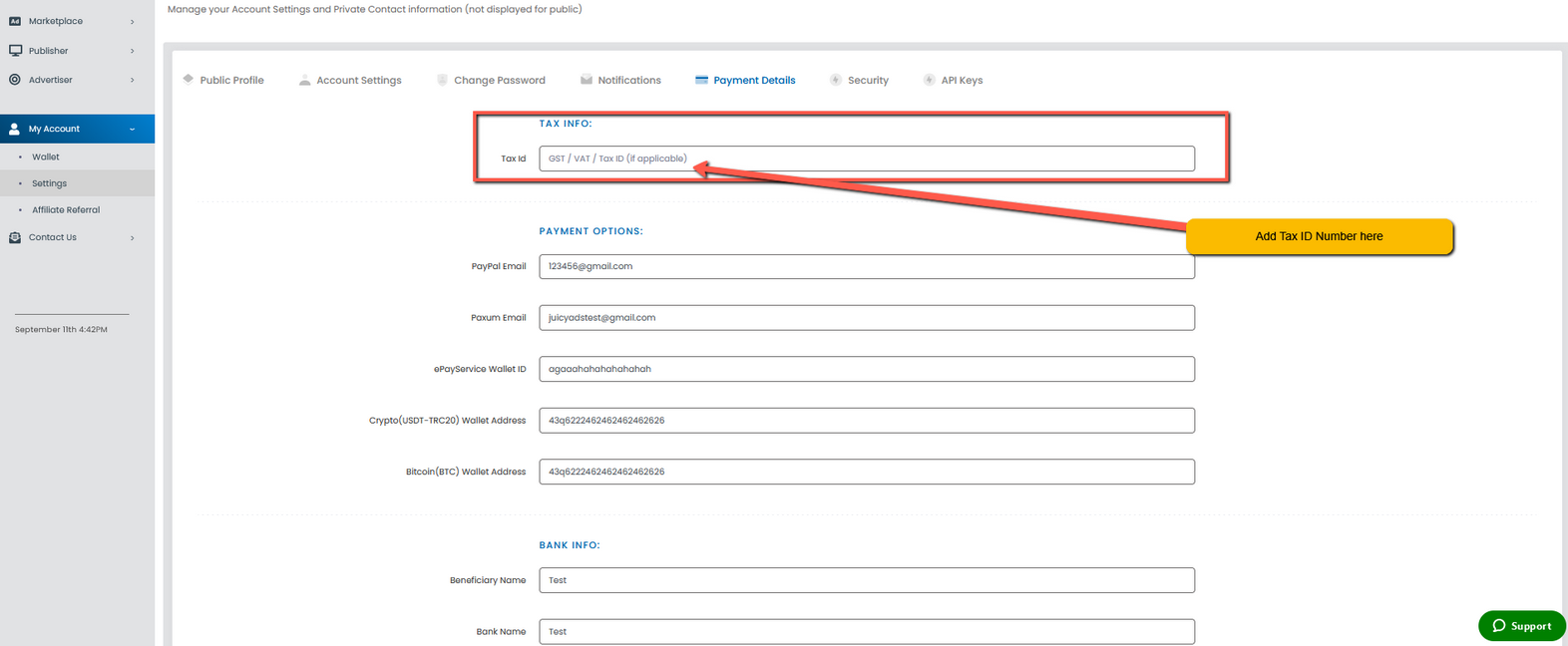 If you have any additional questions or concerns, need a custom invoice, or make a change to an existing invoice, please contact support or your account manager.
*We do not provide invoices for daily publisher payments, only payment withdrawals.