We provide invoices for every transaction made at Juicyads. If you purchased an adzone directly, made an account load, or even requested a publisher payment.....an invoice is available for you to save for your records and print if needed.
Simply click on "Account Statement" and next to each purchase/payment/account load you make is an "Receipt" button. Simply click the button and it will take you to an invoice for the transaction made with Tiger Media (JuicyAds)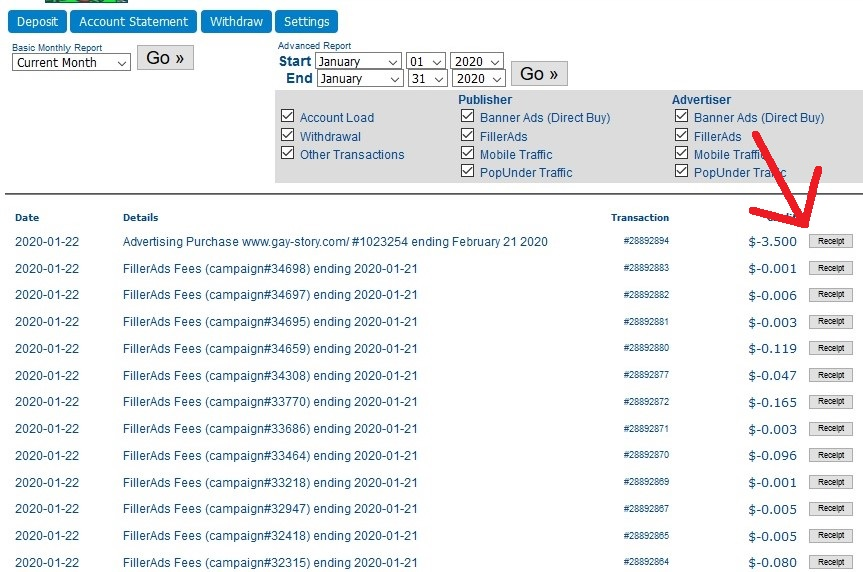 You can either print the invoice for your records, or save the page to reference later. If you have any questions or concerns, or need a custom invoice or change an existing one, please contact live support.
*We do not provide invoices for individual daily publisher payments.